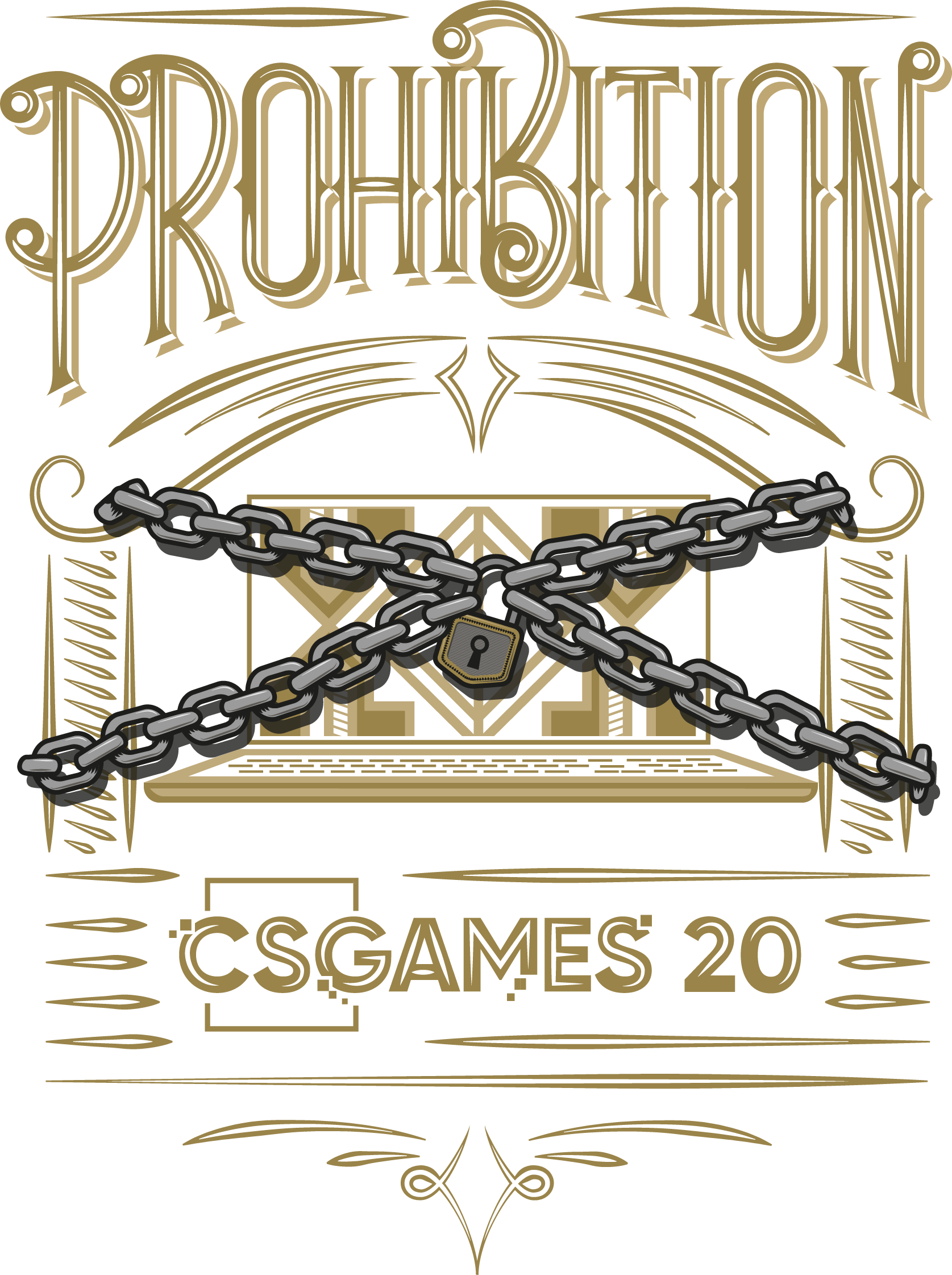 Presented by École de technologie supérieure
Join us from March 13th to March 16th 2020
Participate
To participate, you need to buy a ticket for each team member.
A team is composed of 7 to 10 participants. They can be accompanied by a godfather to coach them, the godfather in question can be a chaperone from the faculty (professor, club advisor, etc.) as well as a former student. Note that the godfather cannot participate in any competition block with the exception of Puzzle Hero.
Please note that we restrain to one team per school at early bird stage. We will contact you for second teams after the early bird sale.
Competitions
Database
Push your LIMITs, JOIN the archivists of the ORDERgradSociety! A SELECT GROUP of hackers will have to analyze a stolen TOP secret database. Government officers are HAVING their eyes on us ... Beware not to DROP your guard at any TIME(), we're COUNT(ing) on you!
Languages/Skills: Relational databases, more info to come
Participant: 2
What to bring: TBA
Weight: TBA
Extreme programming
Since the beginning of the code prohibition, the field of computer science has been in decline. The governments did not think they had a lot of software requirements. In order to avoid international problems due to software failures, the UN decided to intervene by making a website where each country can expose their biggest problem. You will have to try to solve them all. However, you will need to respect all the constraints of the country for your solution to be approved...
Languages/Skills: C, C++, Java, Python, Javascript and more
Participant: 2
What to bring: TBA
Weight: TBA
Hardware
In this competition, participants will need to interact with some old artefacts, a black-box dating from before the prohibition. Armed with an Arduino and diverse electrical components, participants will face multiple challenges that will require knowledge of prohibited technologies.
Languages/Skills: Arduino, hardware
Participant: 2
What to bring: Your own laptop with an Arduino IDE
Weight: TBA
Web
The rebellion needs you! We must work together in order the preserve our most advanced technical knowledge. In fact, you've been chosen to help the Undergrad Society to finish a critical piece of software. A front-end will need to be created in order to consume services from a back-end that was left unfinished.
Languages/Skills: JWT, OpenAPI and your preferred crossplatform langage
Participant: 2
What to bring: Your own laptop
Weight: TBA
Getting Involved
The Organization Committee has lots to take care of during the CS Games weekend and will definitely need extra helping hands. If you want to discover the behind the scenes of the CS Games, and live this extraordinary weekend with us, we would be overjoyed to have you join the team!
Why get involved?
Be part of one of the biggest academic Computer Science competitions
Make new friends for life within the CS Games Community
Learn new skills
Network with possible future employers
Have fun
Rules
Demonstrate civility, courtesy and respect for all individuals present (students, staff, sponsors, participants, organizers, volunteers, etc.)
Respect any and all equipment
Limit the space taken by your personal belongings to reasonable dimensions. (i.e. do not strew out your stuff)
It is strictly forbidden to bring or consume alcohol on campus at any time, including in opaque containers (insulated cup, coffee cup, etc.)
It is strictly forbidden to bring food or liquids in the Faculty's classrooms
It is strictly forbidden to wander in the corridors and spaces not designated for the competition
Become a sponsor
Every year, the CS Games attract the best students in computer science, chosen by their universities or student organizations for their excellence. This is a unique opportunity to meet the best and most passionate students in North America, all within the same space.
Why sponsor?
On-site presence and direct contact with the participants
Display your company
Distribute promotional items
"Puzzle Hero" integration
Possibility to present a sponsored competition
Much more!
Contact us
École de technologie supérieure
1100 Rue Notre-Dame Ouest,
Montréal, QC H3C 1K3

Telephone: 1 (888) 85GAMES / 1 (888) 854-2637
Email: info@csgames.org